Join the region's best cyber, data science and AI innovators in this 12 to 18-months programme from across sectors to develop market-ready commercial products.
Are you a start up, scale up or SME? 
The Cyber Innovation Lab provides you with the opportunity to test your products, supporting the rapid development of industry-leading disruptive innovations in Cyber, Data Science and AI.
Do you need further information? Browse the programme flyer.
Are you a larger corporation?
The Cyber Innovation Lab provides you with the opportunity to accelerate innovation and growth within your business by helping teams to develop new tech-driven processes utilising Cyber, Data Science or AI.
Do you need further information? Browse the programme flyer.
Benefit from a pool of experts 
With experts from research and development to business growth, funding and investment to sales and marketing, we tailor our support to your specific needs and requirements. 
Deadline fast approaching - Enquire now!
The Cyber I

nnovation Lab offers you:
A programme created by innovators with lived experience – we know what works

An entirely tailored 12 to 18-month plan to support your innovation

Tailored programming by HOST team members to ensure you benefit from our partnerships
Key Information
Length of the programme - 12-18 months
Time commitment - 2 to 3 hours of direct engagement and support per week.
Cost - For just £500* + VAT per month, you will: 
- Gain access to  networking & community events, people & culture events, and founder spotlights.
- Enjoy 6 days per month access to HOST Labs for a maximum of two employees and an additional 20% discount on HOST Labs services.
- Receive all Premium Club Membership benefits (worth £150* per month), which include:
6 days per month access to the HOST Co-Creation Space.

Registered business address and mailing address at HOST.

20% discount on venue hire and premium meeting room bookings; IN4.0 Talent services;

and additional day passes.

Innovator entrepreneur membership from TiE UK North.
A unique environment to test and innovate
The HOST Cyber Innovation Lab has experimental test network, VM's, malware analysis, reverse engineering tools, a range of hardware and software, bespoke datasets, and a pool of domain experts.
Benefit from a safe test environment that emulates real-world scenarios to train and test innovations from a commercial perspective through sharing information.
The Innovation Labs works with your team to provide support in setting fixed objectives that you can measure. It empowers you to work with us to schedule the resources you need -such as lab time, domain expertise, or access to data- while protecting the project's innovation freedom.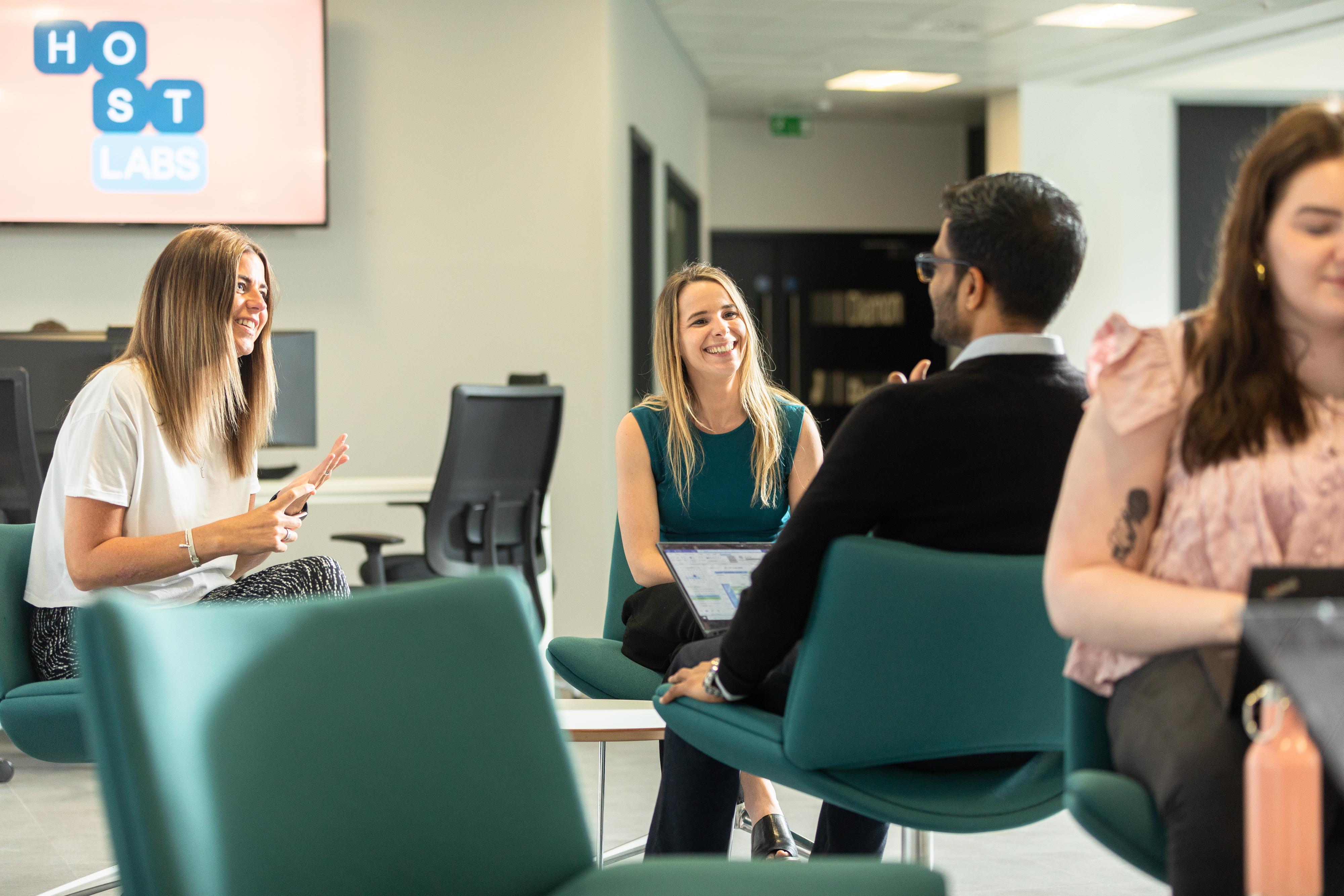 The programme also includes
Opportunity
Understand and access different funding and investment opportunities to support your growth.
Product
Introductions to universities, clinical, corporate and public sector partners to help with research and development resources.
Talent
Through IN4.0 Talent and Skills City's industry-sponsored academies, we provide on-demand talent recruitment to support growth.
Mentoring
We match founders and their senior management teams with relevant mentors who will provide tailored 1-1 leadership support.
Exposure
Expertise from HOST's in-house sales and marketing experts provides you with support on developing campaign strategies and outreach across our community.
Advice
Specialist professional services support includes clinics on intellectual property (IP), legals, tax and accountancy, regulatory and public sector procurement.
Expansion
Advice on accessing international markets through workshops and clinics with the Department for International Trade North West team.
Networking
Access to over 48 events per year that span innovation, business growth, wellbeing and culture.
By bringing together business growth support, labs, testing and validation environments, access to training data along with input and oversight from leading academics and commercial specialists, we offer first-rate support for the next generation of intelligent cyber solutions.
Saskia Coplans, Director of Innovation for cyber, data science and AI at HOST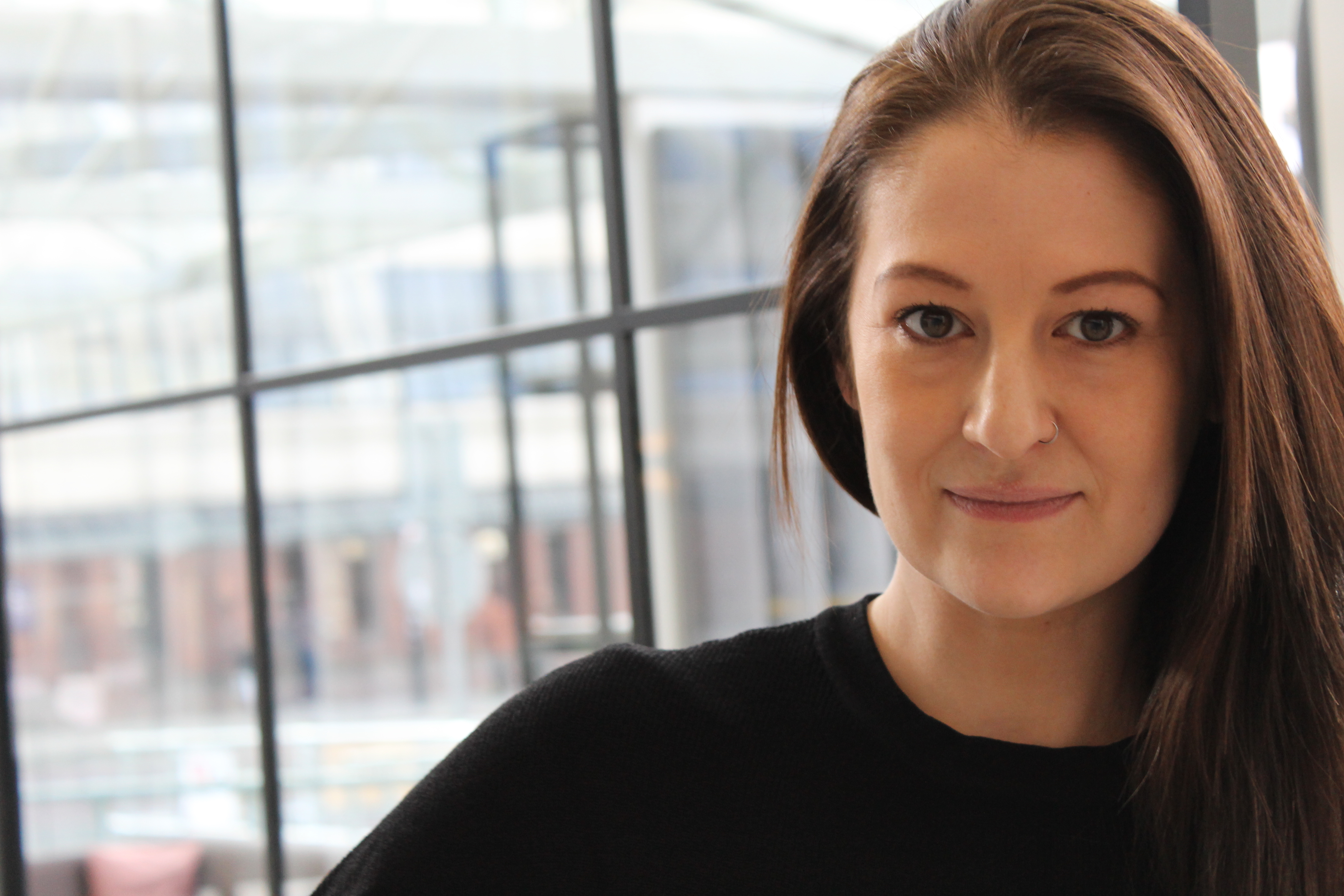 If you are an innovator, business, or project lead dedicated to solving a compelling problem using cyber, AI, and data science; this programme is for you!
We are seeking innovators with a proven product, demonstrable concept, or prototype that can be piloted in a structured way in collaboration with HOST and HOST partner support, and who can commit to approximately 2 – 3 hours of direct engagement and support per week over 12 -18-months. Applicants can come from across the UK.
Programme participants are required to purchase a HOST Incubation Membership for 12 to 18 months, costing £500 + VAT per month.
The cost of the programme provides participants with all the benefits of being an Incubation Member at HOST in addition to enrolment to the Cyber Innovation Lab. This includes 1:1 mentorship and direct support from HOST Cyber, AI and data science experts, business growth and innovation support, and access to the SOC and HOST Cyber (for two members of the team at a time).
No, we want to make sure that the programme is the right fit for you, and that you are the right fit for our programme, and therefore two separate meet and greets will be facilitated to get to know each other and determine whether your business will be brought onto the programme.
This programme is delivered by HOST alongside its partners including Lancaster University.
Yes, some of the most successful businesses originally started as side projects. Some founders worked on their products for years before they become successful enough to go all in. So, you don't have to quit your job to go through the programme – you do, however, need to be available to attend workshops, mentoring sessions, and focus on metrics, and hitting goals during the 12 to 18 months.
The programme will begin in August 2021.
The programme will be delivered both virtually and via HOST, Salford's Home of Skills and Technology, based in the heart of MediaCity.
You own your IP, with HOST not owning any IP that belongs to your company and does not take a proportion of your profits. If you have further questions about IP or a current project you are working on, please contact us at info@hostsalford.com 
No - we won't tell you what to work on or give you ideas. We will facilitate ideation, visioning, networking & collaboration, and have an inventory of tools to help you shape your project.
We're most interested in projects/innovations/businesses that have the ambition and capacity to innovate and grow, and are tackling those challenges and issues as identified in our eligibility criteria. 
We are looking for projects that would most benefit from this experience, are ambitious, are creative, are collaborative, and have the capacity to scale. 
It's important to note that this is a 12 to 18-month commitment, and we are looking for companies that can commit to two to three hours of direct engagement a week throughout the programme. 
20 businesses will be part of this cohort.
Applications are due by midnight on Wednesday 9th July.