Grow your network and community
HOST offers a stunning location at the heart of MediaCityUK with a dedicated events space, the perfect place for you to host clients and meet with fellow founders.
With HOST as your home, you not only have access to cutting-edge innovation labs and co-working spaces, but an exceptional place to connect with your community.
HOST's 7th floor is home to HOST Social, our members-only lounge. An elegant environment where founders, tech innovators, digital disruptors and creative business leaders come to relax, refresh and grab a bite to eat.
Please use the button below to contact us or email us at bookings@hostsalford.com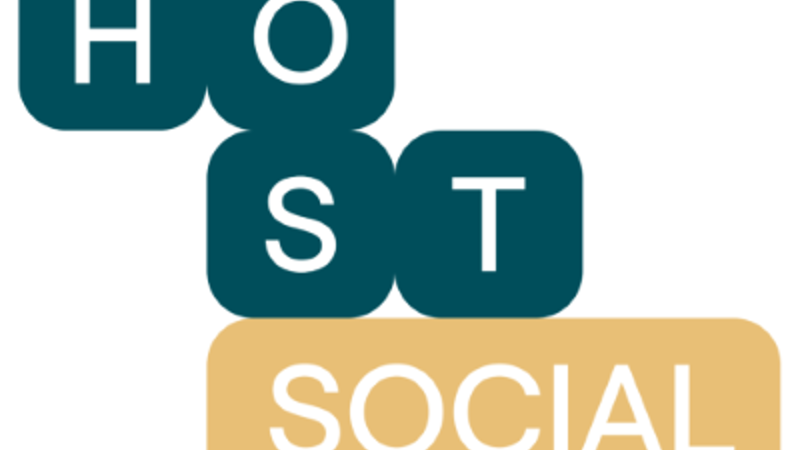 Exceptional spaces and services
We have a range of rooms for all different kinds of events and group sizes - or you can hire out the whole venue!
Our conference rooms are the largest in MediaCityUK and we are closed to the public at weekends, and in the evenings too for events, weddings and private hire.
HOST Social has flexible meeting rooms offering unique spaces for your event.
The rooms provide a perfect choice for a variety of events, meetings, work activities and special occasions. Boasting stunning water views over the Manchester Ship Canal.
The venue offers:
Covid-secure and compliant spaces
A variety of rooms with flexible layouts.
Accessible rooms with built-in AV facilities
Easy access via public transport or by car
Onsite catering facilities with a variety of offerings
Dedicated Events Team to help organise your event
Browse the HOST Social rooms





Large Conference Suite
Ideal for conferences or large scale networking events and presentations.
9.2m x 19.3m.
Theatre style - up to 185.
Cabaret - up to 130.
Open square - up to 46.
Classroom - up to 90.
AV equipment
Dual HD projectors - 4x 65" 4K TV's - Stereo sound system.
Video conference bars for enhanced quality during online meetings such as Microsoft Teams and Zoom.
Flexible Working Room
Adaptable space perfect for presentations; interviews; casting days; and wider team meetings or training.
9.3m x 5.5m.
Theatre style - up to 48.
Cabaret - up to 40.
U-Shape - up to 18.
Open Square - up to 20.
Boardroom - up to 20.
Also available for private events.
AV equipment 
HD projector with Large projection screen & Stereo sound system.
Video conference bars for enhanced quality during online meetings such as Microsoft Teams and Zoom.
Cinema
Purpose-built cinema room with comfortable sofa and armchair seating.
AV equipment 
130" projection screen with 5.1 surround sound.
HOST members also receive an exclusive 20% discount on room hire for private events.