HOST board members are key figures and leaders from the Salford city region.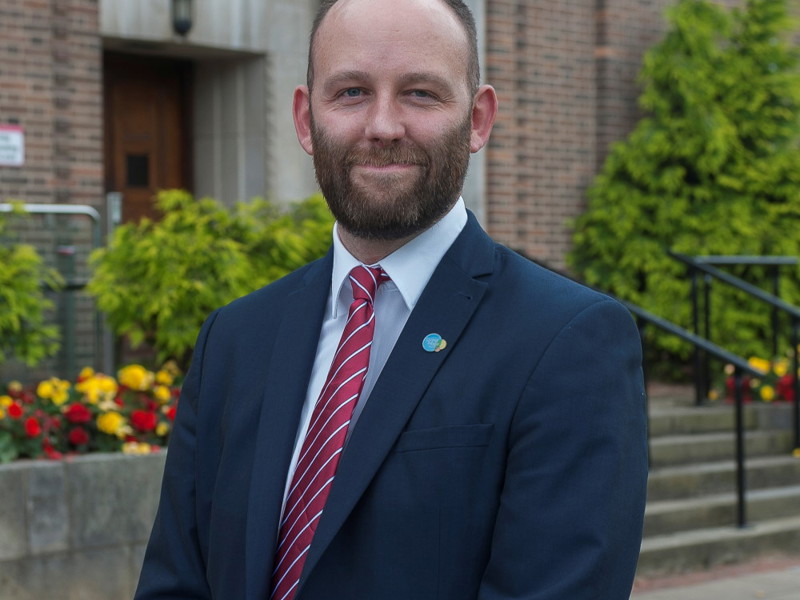 Paul Dennett
City Mayor of Salford
Paul was elected Councillor for Langworthy in 2012 and held the Strategic Assistant Mayor position until 2016 focusing on equalities, cohesion, technology, change, urban transformation, innovation, prosperity, growth and workforce.
Paul has a long history of campaigning on social issues and since becoming City Mayor has campaigned for equality, financial inclusion, the living wage, social value, anti-poverty, digital inclusion and critically providing the public/private environment to tackle the housing crisis.
In July 2016 Paul was appointed Greater Manchester Combined Authority Portfolio Lead for Low Carbon, Waste and Environment. In May 2017 Paul was appointed Greater Manchester Combined Authority Portfolio Lead for Housing, Homelessness and Infrastructure, he's recently overseen the Greater Manchester's Housing Strategy, and currently overseeing the GM Infrastructure Strategy and Plan for Homes, Jobs & the Environment.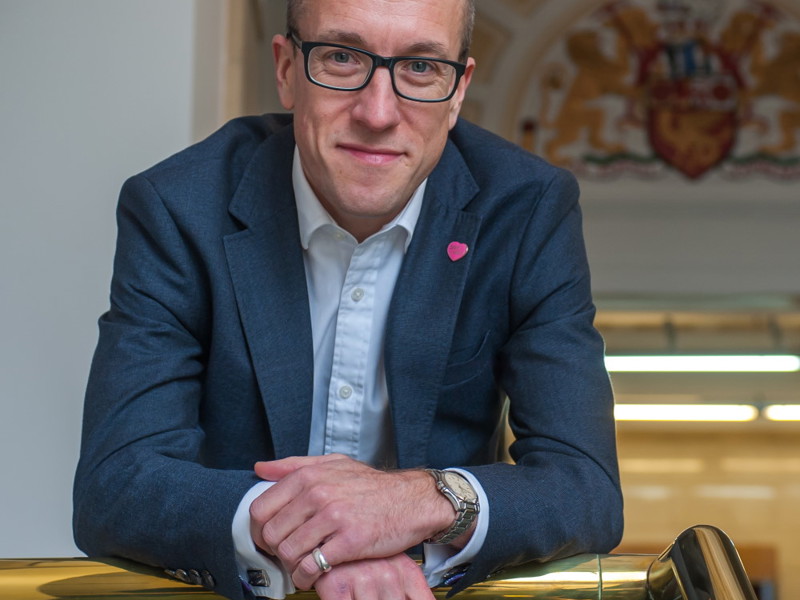 Tom Stannard
Chief Executive, Salford City Council
Tom Stannard is Chief Executive of Salford City Council. He supports the directly elected City Mayor, delivering local public services and improving the lives of Salford's fast growing and diverse 260,000 population, leading an organisation of over 3,000 staff, with a net revenue budget of £220M and a capital investment programme of £115M p/a. Salford is a major driver of the growth of Greater Manchester, a key member of the Greater Manchester Combined Authority, and a partner in the £8BN+ GMCA devolution programme. He is a nationally recognised specialist in local government, public service reform and delivering inclusive economic growth.
Tom's professional background is in regeneration, economic development and skills. He has extensive professional experience in political environments, supporting elected Members and politicians of all parties successfully at local, regional and national levels.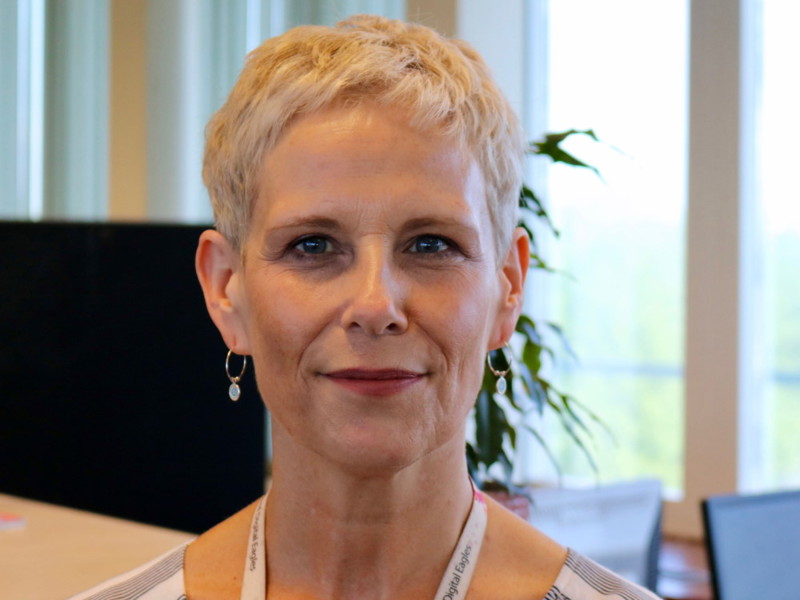 Debbie Brown
Strategic Director, Service Reform, Salford City Council
Debbie has worked for the City Council for over 20 years. Her background and specialism is HR and organisational development, and she has delivered several major workforce strategy projects.
Debbie led the delivery of the City Council's ambitious transformation programme delivering savings of up to £10m, through modernisation and innovation to develop and transform services. In her Strategic Director role, she is responsible for the key enabling services – workforce, digital, policy, legal, finance, comms, procurement – to continue to redesign and reform service provision using an innovative and agile squad methodology.
Since 2019 Debbie has been a Director of The Landing Company - more commonly known as HOST, Salford's Home of Skills & Technology at Media City. She is the city council's lead for the thriving digital sector in Salford and is passionate about making sure that Salford people are connected to all the opportunities on offer.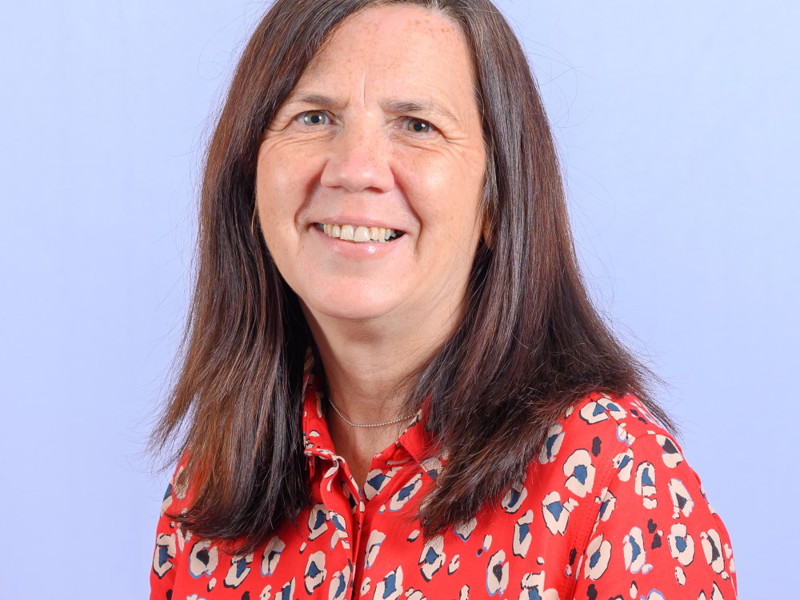 Councillor Tracy Kelly
Statutory Deputy City Mayor
Tracy was elected in 2012 to represent the Irlam & Cadishead ward which is now the Higher Irlam & Peel Green ward following boundary changes.
Tracy chaired Children's Scrutiny for two years before being appointed as the Lead Member for Adult Social Care, overseeing the newly formed Integrated Care Organisation in 2016/17. In 2018 Tracy was appointed the position of Lead Member for Housing overseeing Housing & Homelessness across the City.
In 2020 Tracy was appointed to the position of Statutory Deputy City Mayor, and has recently added the Property & Regeneration portfolio to her roles and responsibilities. Tracy is a Board Member of Dérive (Salford) Ltd and was instrumental in establishing the council's wholly owned development housing company. Tracy also sits on GMCA Audit Committee.

Stephen Wild
Executive Director Strategic Investment and Growth – Peel L&P
Managing Director, MediaCityUK
Stephen has been a member of the Peel Group since 2006 and was appointed Managing Director of MediaCityUK in 2009. Since that time, he has been responsible for the strategic direction, growth and operations of this world class creative, tech and digital hub. He also works closely with public sector partners and education bodies in relation to the provision of skills and training to support its future success.
In 2019, Stephen was appointed Executive Director Strategic Investment and Growth for Peel L&P – a role he carries out alongside his responsibilities for MediaCityUK. MediaCityUK is a joint venture partnership between Peel L&P and Legal and General Capital.
Today, almost 8,000 people work within MediaCityUK and it is home to BBC North, ITV, the University of Salford, dock10 and innovation hub - HOST, as well as a number of blue-chip companies including BUPA, Ericsson, Kellogg's and The Hut Group. It also hosts over 250 smaller creative and tech businesses.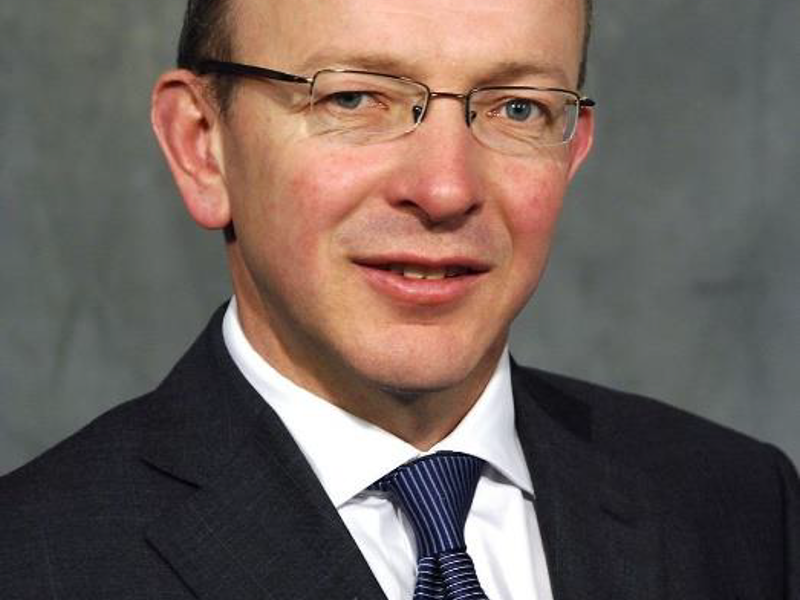 Huw Williams
Chief Operating Officer, Salford University
Huw Williams has held the position of Chief Operating Officer (COO) at the University of Salford since February 2019.
He joins from the University of South Wales (USW), where he worked from 1992 to 2019.
A qualified chartered accountant and lawyer, he worked for Deloitte Haskins and Sells and its international companies from 1985, until moving into the higher education sector.
Huw has senior leadership experience with a track record of delivery at USW, leading a multi-location £120m estates programme, overseeing the implementation of IT projects such as CRM for student applications and the replacement of HR and Finance systems.
He oversaw the establishment of the USW Dubai campus, as well as being executive lead for organisational development.
Huw values partnership-working. He is currently leading the University's work with Salford City Council and English Cities Fund to deliver a visionary masterplan of the University and Crescent district within Salford. This represents one of the most innovative and largest development opportunities in the country. The ambition is to both celebrate and enhance the area's green, blue, cultural and heritage assets and establish strong physical links between the university campus and surrounding communities.
The role of COO at the University of Salford combines a focus on visionary strategic leadership of professional services with successful operational delivery.