People, place and culture
At the heart of the fastest-growing innovation district in the UK.
MediaCityUK is the first Wired certified connected neighbourhood in Europe and its reliable infrastructure offers you a seamless digital experience.
This scale of digital connectivity across MediaCityUK helps to create living and working environments that support collaboration, productivity and innovation.
With over 250 creative and digital businesses to call it home, including the BBC and ITV, we are inviting you to join our thriving tech community which is among the best in the world.
The city's hive of business activity, tech innovation and vibrant culture give it an edge over other locations.
Plus, there has been significant investment in the region which has elevated it as a Northern Powerhouse, and it boasts excellent connections by foot, rail, road and air.
As part of the MediaCityUK community, HOST is committed to achieving Net Zero emissions by 2050.
Read our Carbon Reduction Plan to find out more.
The Salford Innovation Triangle
MediaCityUK is also set to double in size by 2030 and as part of the Salford Innovation Triangle, it sits alongside wider economic drivers where there are further opportunities for growth.
The city is strongly connected to the field of digital health care and medicine at Salford Royal Foundation Trust and industrial applied research at the University of Salford.
The Salford Innovation Triangle is not only a key tech hub in the North West but a destination for innovators, attracting investment from across the UK and beyond.
Being based as part of the Salford Innovation Triangle means:
Unlocking the commercial potential of applied research with the University of Salford
Real-life environments to apply and test innovations with Salford Royal FT
Meaningful networking with industry-leading businesses in MediaCity
Tackling real challenges facing local residents alongside Salford City Council
Skills, innovation and start up
HOST combines skills, innovation and start up all under one roof, with people, place and culture driving everything we do.
We are committed to you - the people we support, as well as the places we drive prosperity and the inclusive culture we champion.
We are a community with a unique environment that helps you to learn, grow and succeed.
D&I is our DNA
At the heart of HOST, we're committed to removing the present barriers impacting diversity and inclusion.
Our ambition is to change the landscape of future technology talent by providing employers with direct access to diverse talent, capable of the innovation they need to grow.
There's a huge digital skills gap in the UK and ultimately, we want everyone to have fair access to digital and technology career starts. We don't see any reason why they shouldn't.
Skills City aims to break the barriers faced by those from underrepresented and disadvantaged backgrounds, by fast-tracking 450 people into careers in digital technology every year.
As well as creating the most diverse technology talent pool for employers to choose from, we can also support them with achieving their own diversity and inclusion ambitions.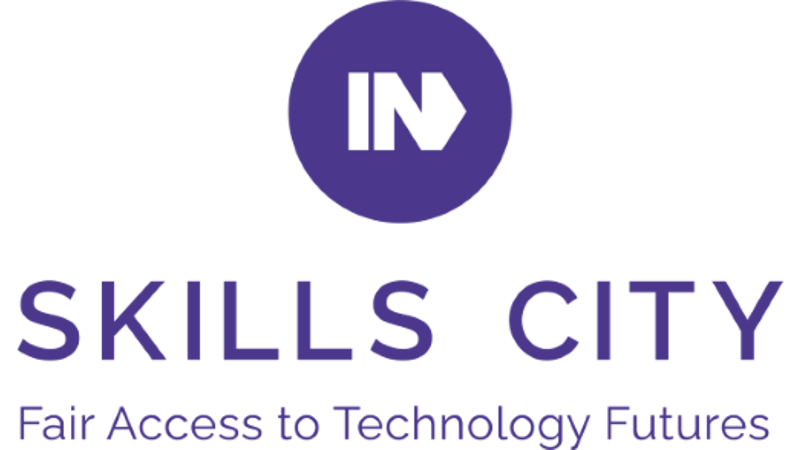 Employment is a huge motivator and worryingly there is unprecedented unemployment in the North and globally. And yet, in the world of digital, there has never been a bigger demand for skills so there's an imbalance there. HOST plays a massive part in bringing this balance back.
It's about the connection of real people to opportunities. A truly inclusive economy is a massive opportunity for the innovation triangle, and for innovation in Greater Manchester.
At HOST you are part of a community where there is always something new and interesting going on - and plenty of enjoyable events and initiatives to take part in that expand your network. Being in the heart of MediaCityUK helps attract the best people in the region.
Make a home at HOST
Join a new kind of collaborative community with the most exciting opportunities for innovation and business growth